Collection And Recovery Summit 2023
Beveron Technologies is the top debt collection automation solution provider in Middle East, Africa and India regions. We believe that collective knowledge consolidation is essential for debt collection because it enables us to share best practices, learn from each other's experiences, and improve our efficiency and effectiveness. We want to lead this initiative because we have the expertise, the technology, and the vision to create a platform that connects debt collectors across different markets and sectors, and empowers them with data-driven insights and tools.

We are proud to announce that we were the technology partner for Recovery and Collections Summit - Middle East held in Dubai in March 2023. This event brought together leading experts and practitioners from the debt collection industry to share best practices, insights and innovations. We decided to partner with this event because we believe that technology can play a vital role in enhancing the efficiency, effectiveness and ethics of debt collection. We showcased our cutting-edge solutions and demonstrated how they can help debt collectors achieve better outcomes for themselves and their customers.

Recovery and Collections Summit - Middle East is the first large scale Conference & Exhibition bringing together top Debt collections and recovery Industry experts from Saudi Arabia, UAE, Oman, Kuwait, Qatar, Bahrain & Egypt to discuss the latest technology and digital transformation strategies to overcome challenges and empower organizations to be future ready, strengthening operations, increasing productivity, and improving customer experience in the Debt & Loan Collections, Subscriptions and Renewals and Credit systems. We have joined the talks and utilized the opportunity showcase your end to end debt collection solutions to the pool of attendees in the Debt Collections space and could connect with most top executives from top organizations from the MENA region

The Collections & Recovery Summit - Middle East is a unique event that brings together industry experts and solution providers to discuss the latest trends and challenges in debt collection and recovery. The summit took place on 15th and 16th March 2024 at Crowned Plaza Hotel Dubai, UAE with innovative topics such as digital transformation, customer experience, regulatory compliance, data analytics, and more.

Here is the summary of the panel discussion that we found interesting.

first session was Industry Keynote Presentation: How strategic Legal frame work improves your Collections Presentated by : Ms. Nirvana Sedeeq, Partner at RAALC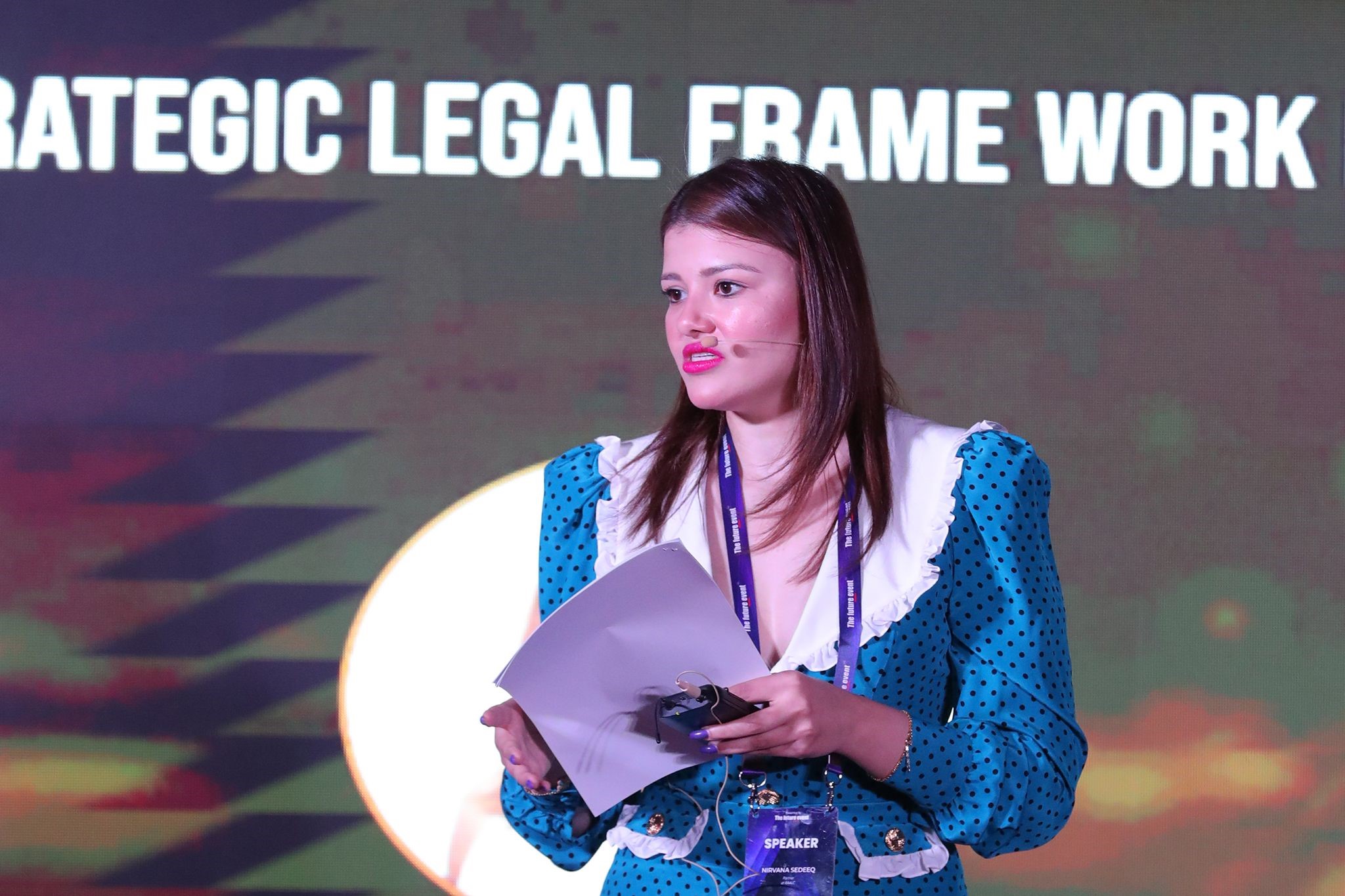 The second session was an interesting Panel Discussion: Weaving Collections and Recovery into a Business Strategy
Moderator: Ms. Israa Abdulla, Head of Corporate at RAALC

Panellists
• Mr. Wassim Farrage, Head of Collections at Al Ahli Bank of Kuwait
• Mr. Mohamed Al Zamil Chief Operating Officer at Reem Finance
• Mr. Mohammed Jadher, Chief Operating Officer at Tamweel Aloula
• Mr. Taher Alagha, Head of Credit Control, Risk Infrastructure at Doha Bank

Topics covered include
• Prioritize firm's strategic investments in order to address systemic gaps in collections capability.
• How sales, credit and collections team need to work together for better recovery management.
• Incorporating right technology strategies for effective collections and recovery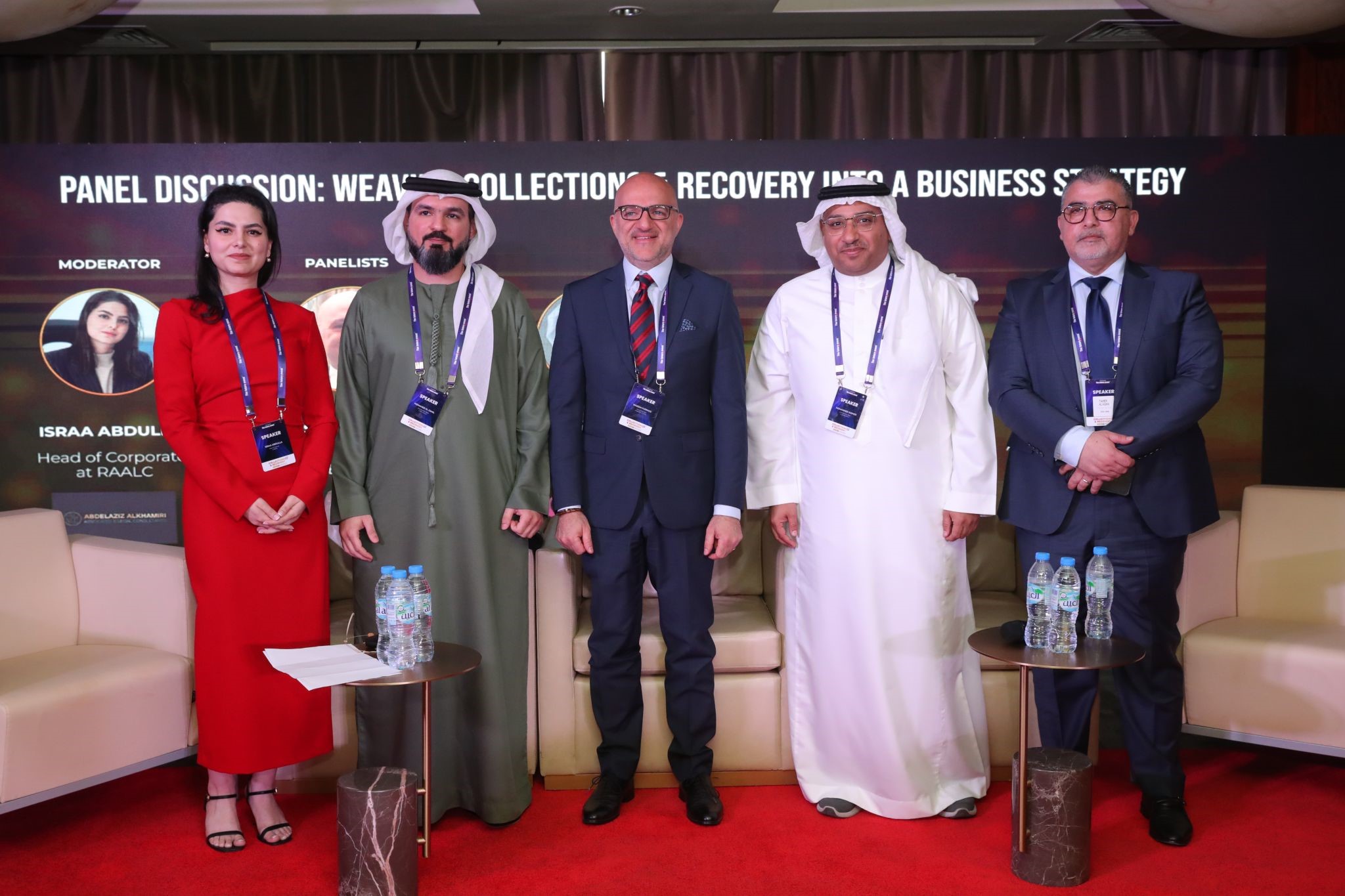 Next panel discussion was quite interesting on discussion topic: Maintaining a Positive Customer Experience During Collections
• Treating customers, the right way and preserving your business customer service reputation.
• Balance Revenue and Customer Loyalty Objectives
• Delivering great customer service, educating and advocating for your borrowers
• Applying individualized collection strategies

Moderator
Mr. Samer Al Hajjar, Senior Manager Collections at Boubyan Bank

Panelists:
• Ms. Khadija Al Hammady, EVP & Head - PB Collections at RAKBANK
• Mr. Tamas Erni, CEO at Loxon
• Ms. Mai Momani, Head of Client Experiene at Invest Bank P.S.C
• Mr. Darryl D'Souza, Senior Vice President Credit at Aafaq Islamic Finance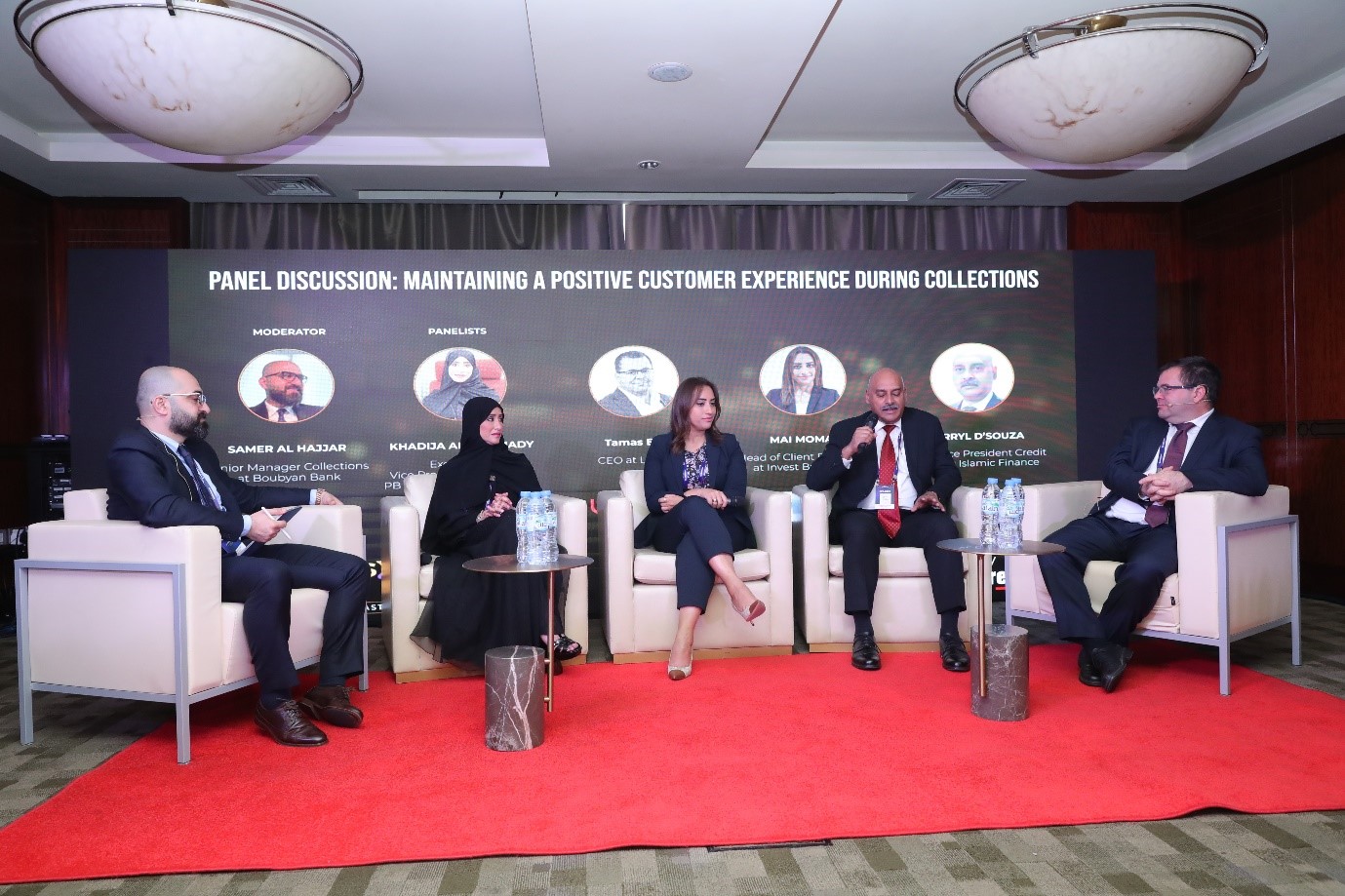 Next interesting Industry Keynote Presentation was: Is Debt Management the Ethical Way to Collect Debt & Reduce NPA's?
Presented by: Harish B. Parmar

6. Industry Keynote: Digital Collections Transformation and The Role of Humans
Presented By: Mr. Hanif Patel, Collections Subject Matter Expert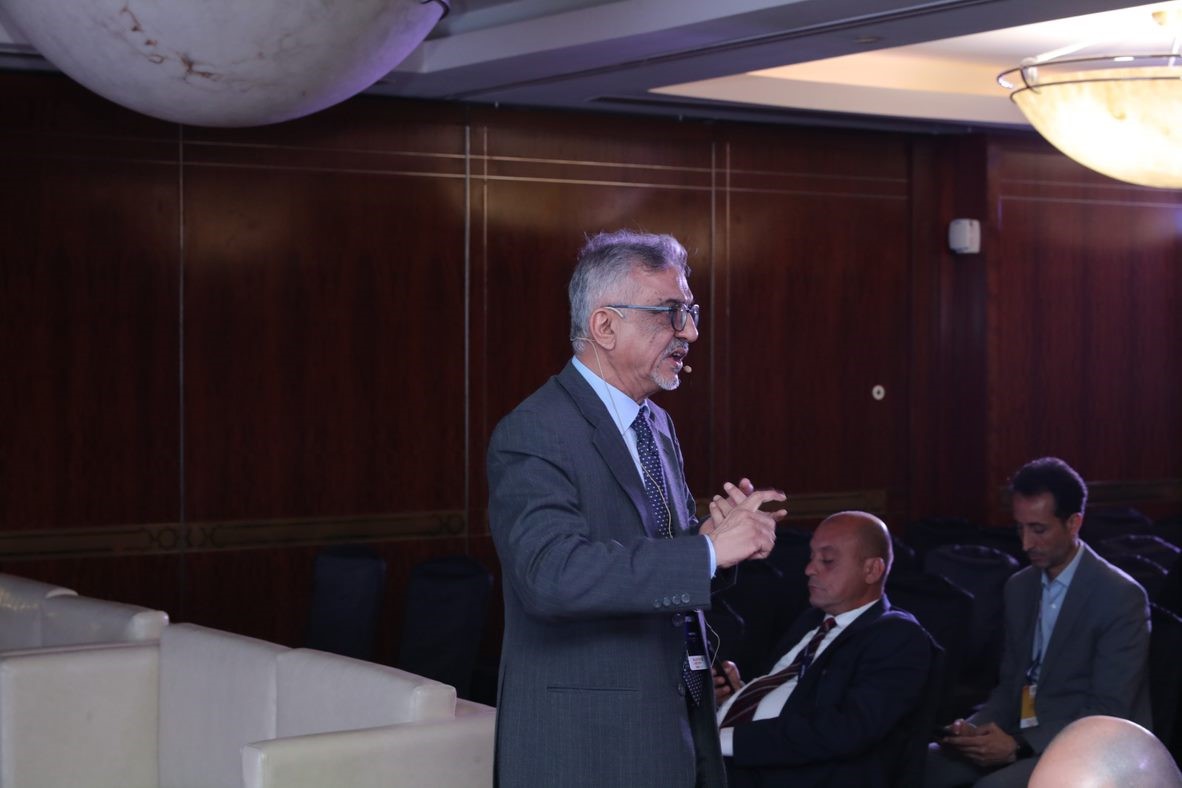 7. Industry Keynote: How Al in a Collections & Recoveries Systems Lowers Provisions?
Presented By: Sanjaya De Silva

8. Tech Talks: Digitizing Collections for Faster Debt Recovery
• Understanding borrower life cycle and collection scorecard
• Analytically driven collections models.
• Predicting repayment behaviour
• Increase recovery rates through automation

Moderator
Sanjaya De Silva

Panelists
• Linoy Kidd, GBM MENAT CIO at HSBC
• Abdullah Alawi, Credit Control & Receivable Director at MEDGULF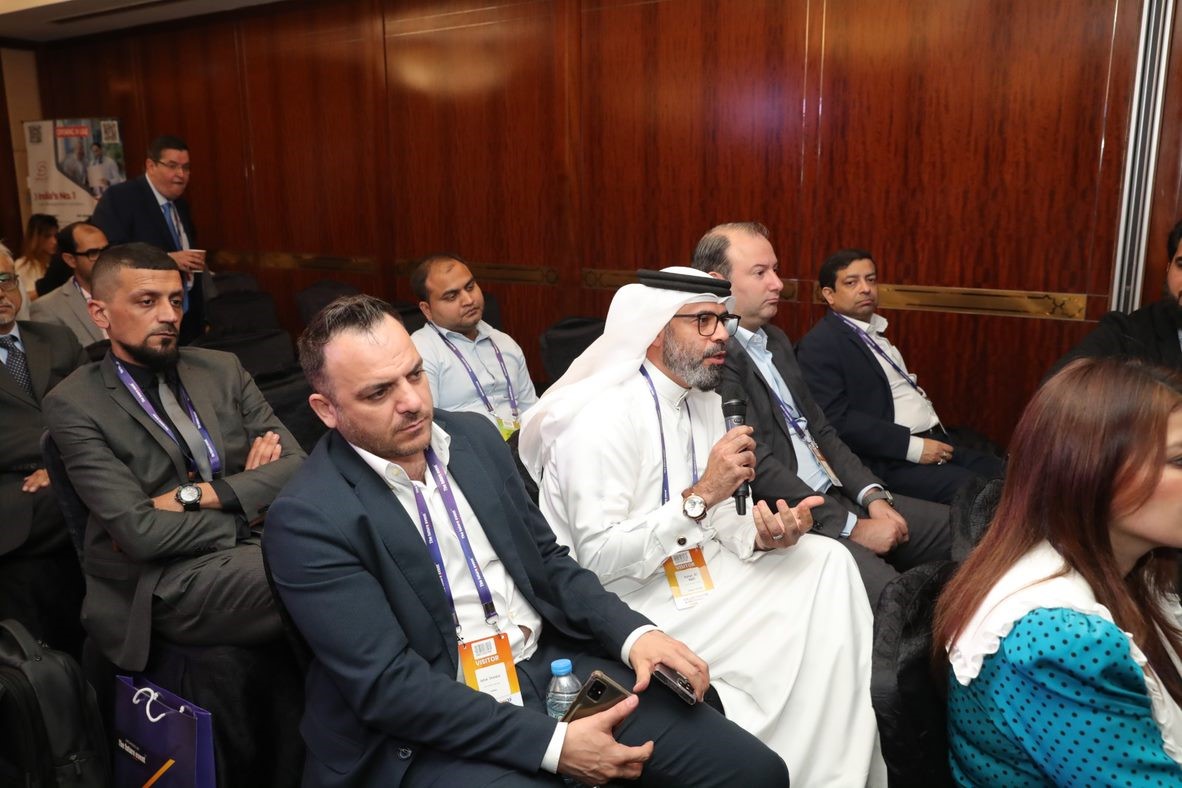 9.Panel Discussion: Managing Multichannel Debt Collection Model
• Improve Debt Collection Through Automation
• Auto-Debit strategy as a model of collection
• Adopting an effective communication strategy

Moderator: Ms. Israa Abdulla

Panellists:
• Sanket Shirvaikar, Director - Senior Managing Consultant at Mastercard
• Shravanti Sharma- Head of Credit Control at Choithrams
• Mahmoud Ibrahim, AVP - Head of Transaction Banking, Wholesale Banking at Ajman Bank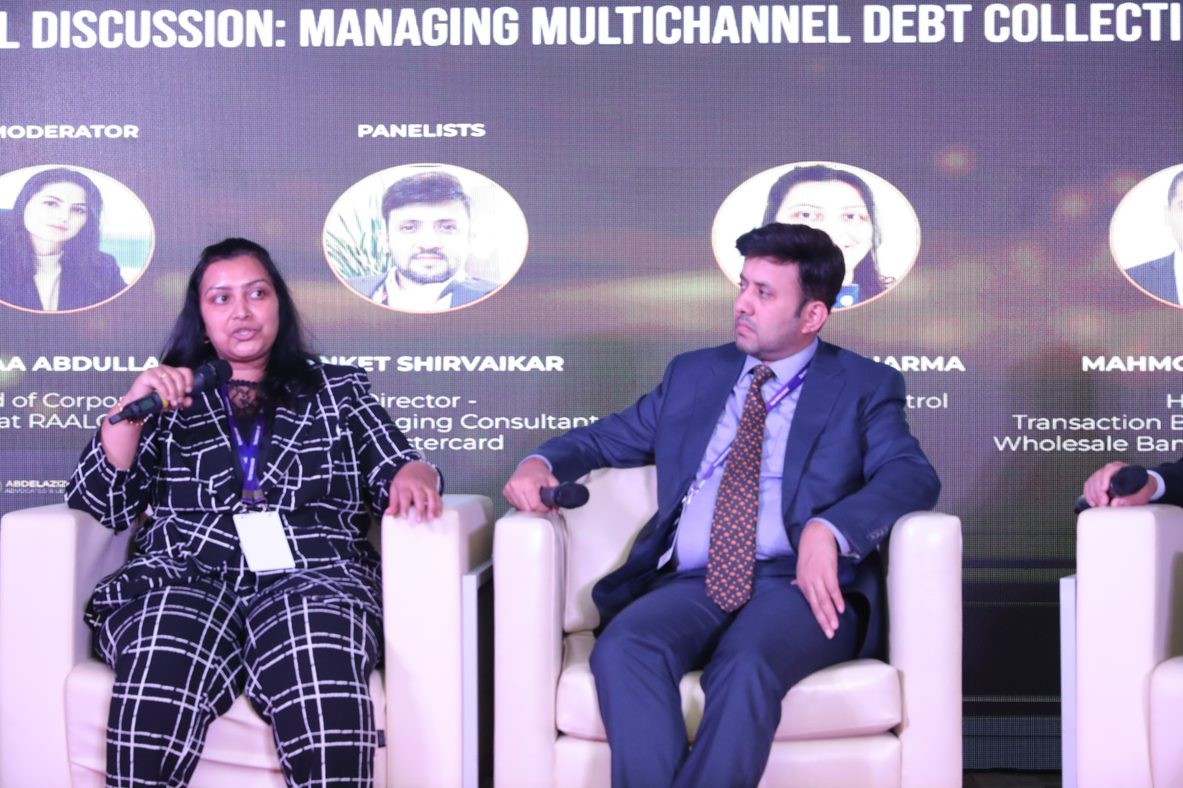 10. Industry Keynote Presentation by: Ricardo Campos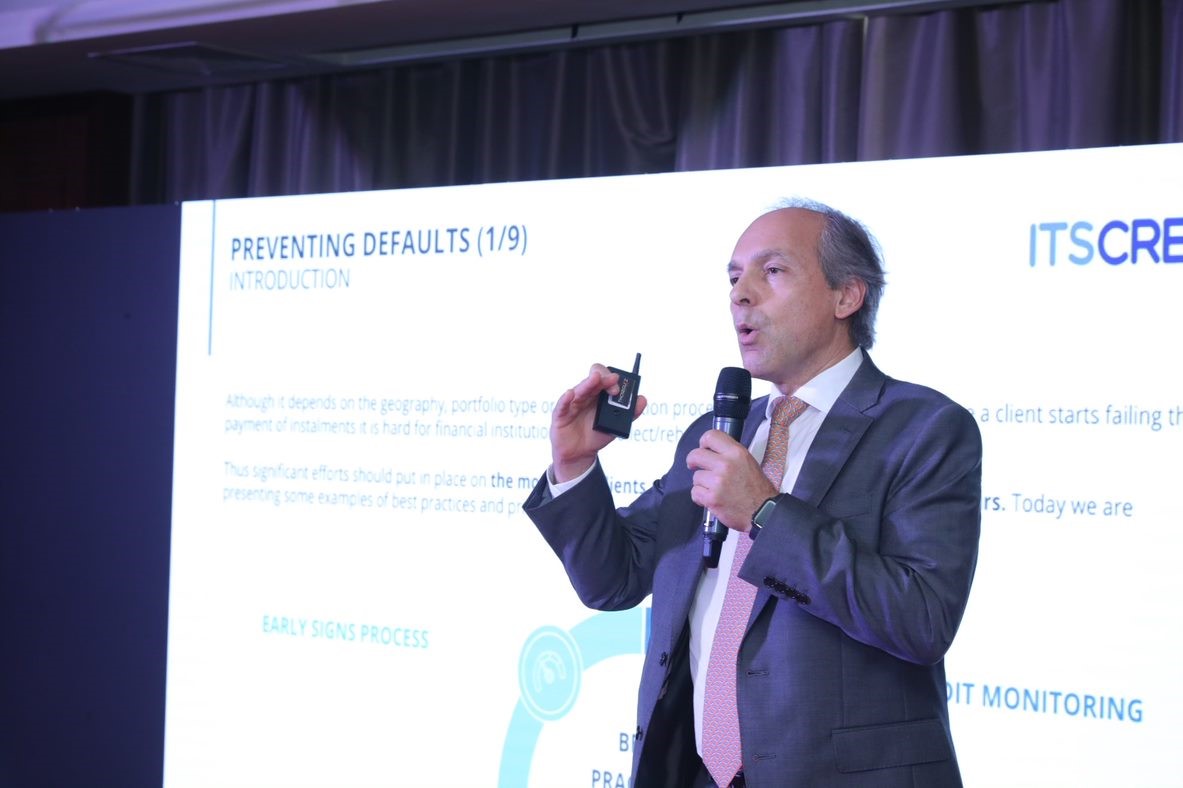 11. Panel Discussion: Understanding consumer sentiment and preferred channels
Moderator: Ms. Israa Abdulla, Head of Corporate at RAALC

Panellists
• Faten Elazhary, Head of Group Customer Support at Kamal Osman Jamjoom Group
• Hassan Al Fareed, AVP Collections at Al Hamra Group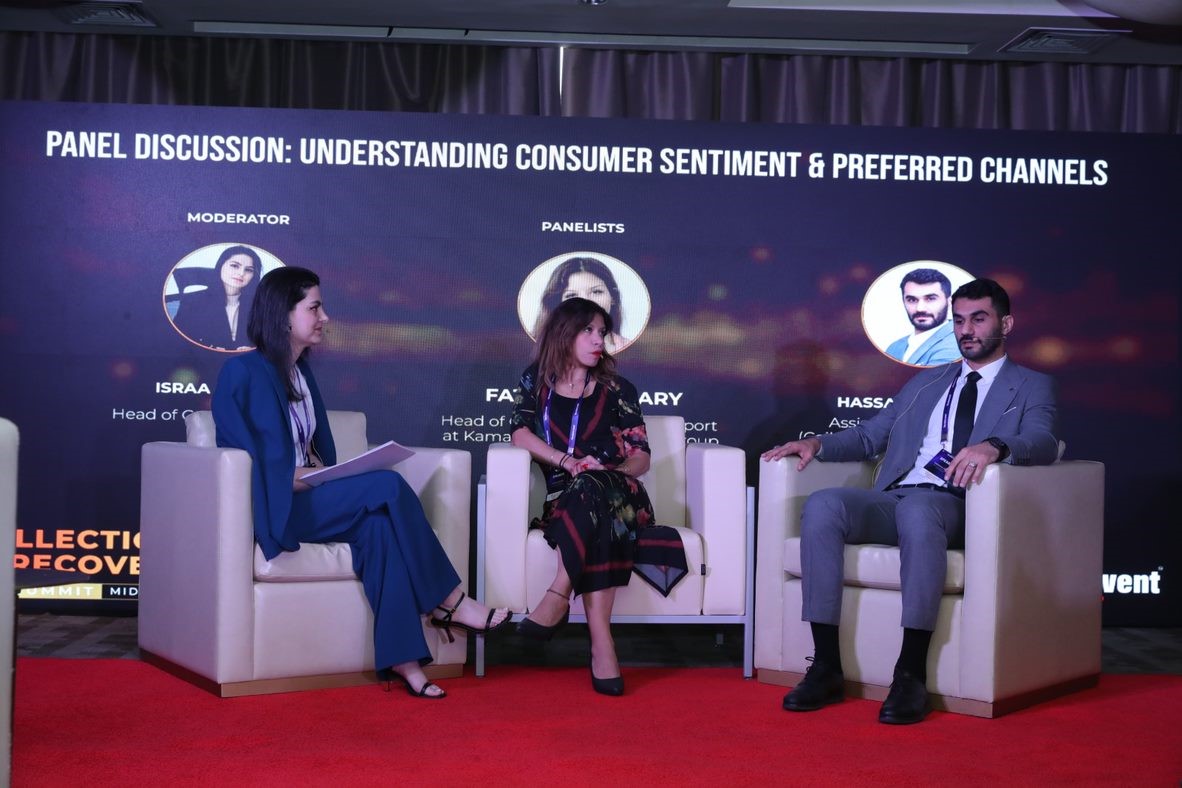 12. Industry Keynote Presentation: Smart Debt Collection - Maximizing Debt Recovery With Automation By Brijesh Chedayan, CEO at Beveron Technologies LLC & Renowned Author.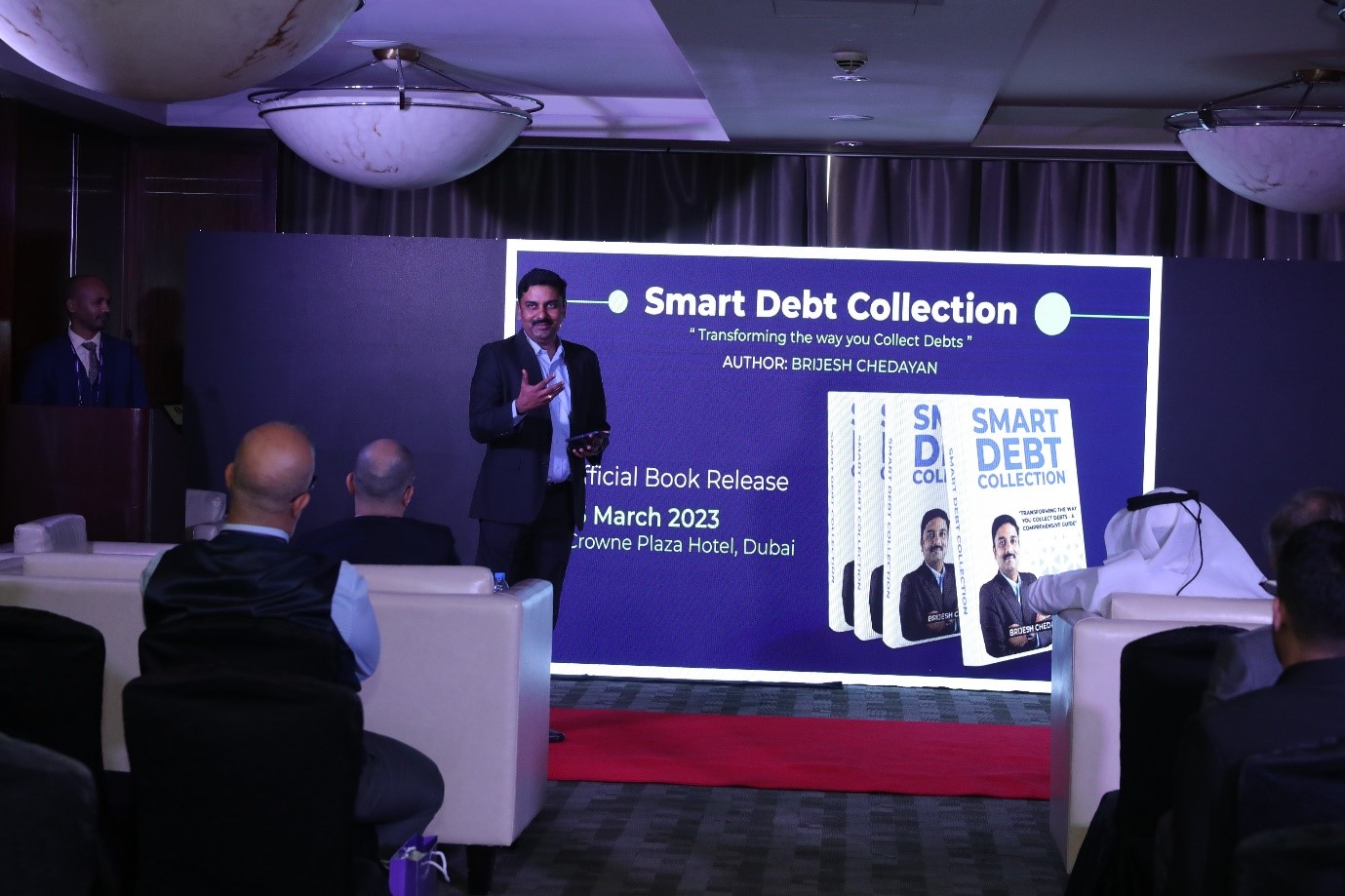 Next session was the official release of the book . 'Smart Debt Collection' is the latest work of Brijesh Chedayan, a renowned subject matter expert in the collection and recovery field.
The collection domain has a new reference book to guide its practitioners and stakeholdersThe book was launched at this prestigious event attended by prominent figures from the banking and finance industry in the Middle East. Among them were Ayman AlWadi, CEO of Alwadi Holding, Taher Alagha, Head of Credit Control at Doha Bank, Wassim Farrage, Head of Collections at Ahli Bank Kuwait, Samer Al Hajjar, Collection Head at Boubyan Bank, and Mohammed Jadher, COO of Tamweel Aloula. They jointly unveiled the book and praised its author for his insights and experience. The book covers various aspects of debt collection, such as strategies, best practices, legal frameworks, customer relations, and digital solutions. It aims to help collection professionals and organizations improve their performance and efficiency in a challenging and dynamic environment.

13. Industry Keynote Presentation: Creating a Digital-First Organization By: Frederik Bisbjerg, Advisor & Expert - Digital Transformation at The Digital Insurer

14. Industry Keynote Presentation: The Importance of "self-service" platforms Presented By: Mr. Kaushik Kadayam, COO - Wealth Management AME & UAE at Standard Chartered Bank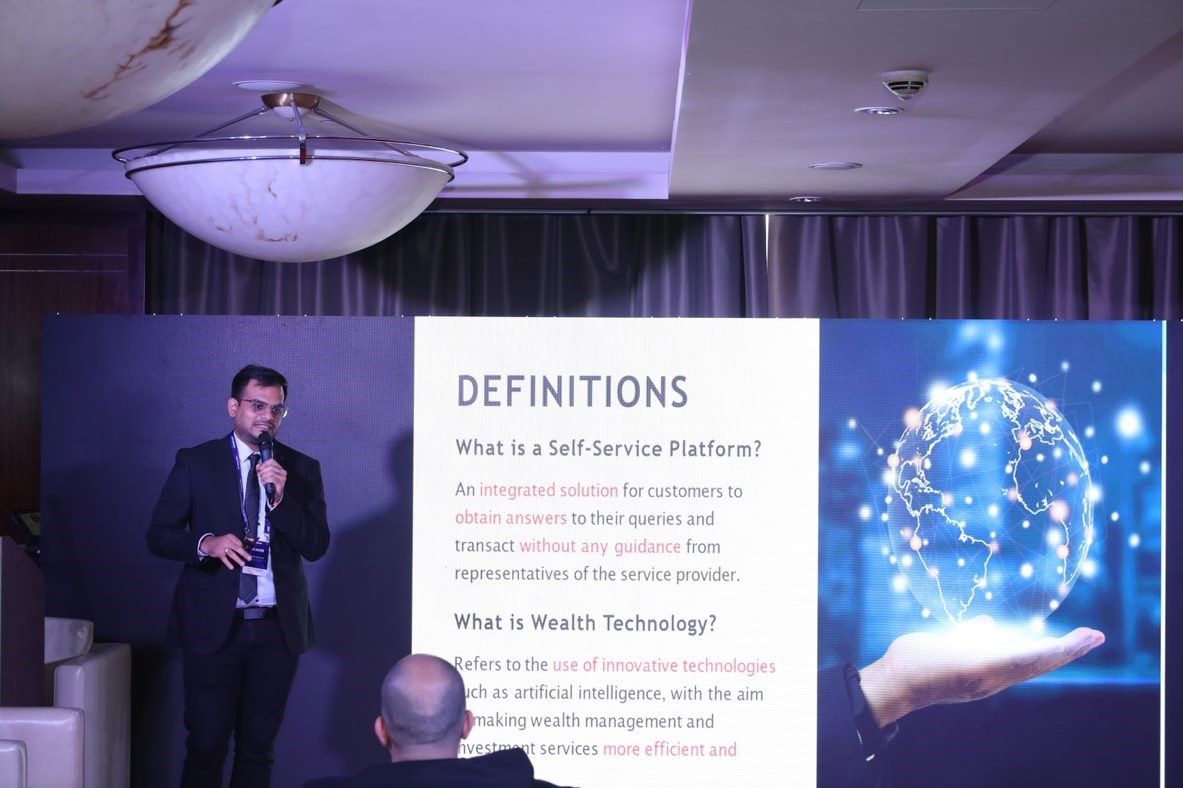 15. Tech Talks, Customer communication and engagement
• Training your staff in how to handle effective communication
• Situation analysis and how to recommend solutions to customers.
• Rehabilitating good customers

Moderator: Ms. Israa Abdulla , Head of Corporate at RAALC

Panelists
• Ahmed Khbeer, Managing Partner & Group CEO at Tafaseel Group
• Hanif Patel, Collections Subject Matter Expert
• Mr. Jai Mulani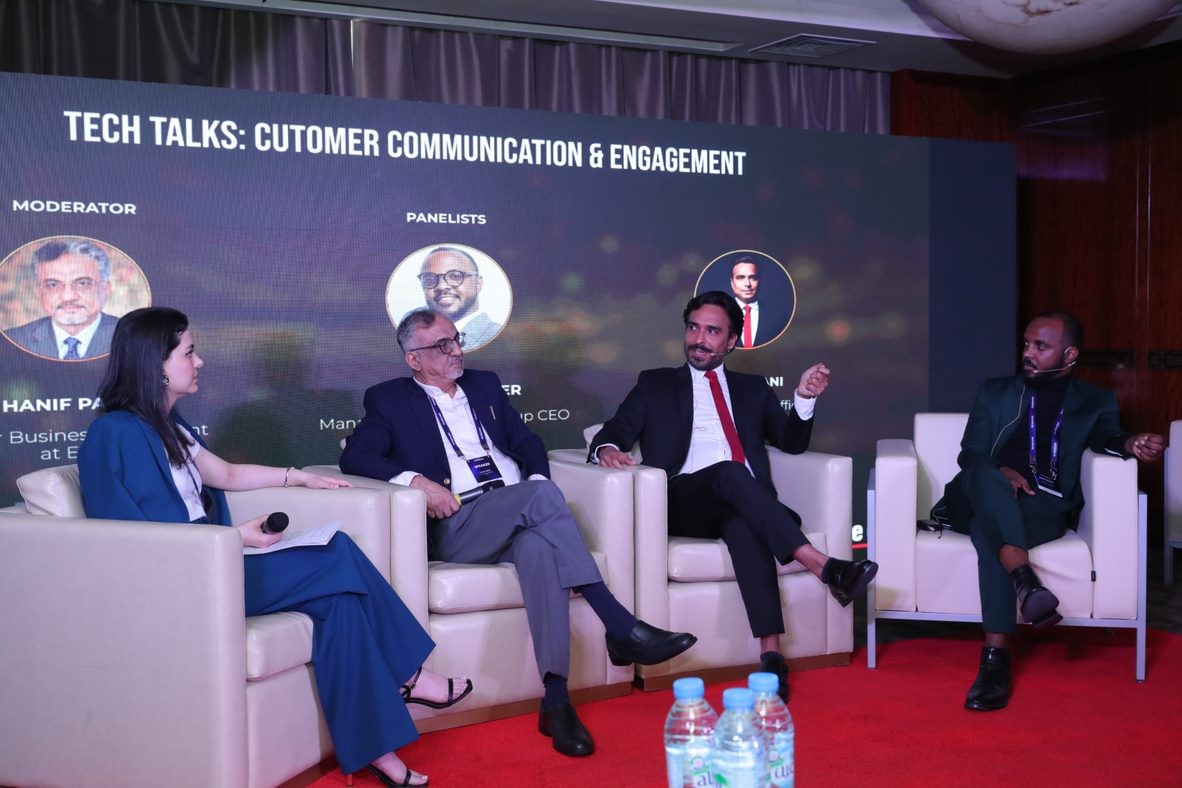 16. Industry Keynote Presentation: B2B Debt Settlement Supply Chain Presented By: Mr.Ayman Al Wadi, Group Executive Chairman of AW HOLDING INT'L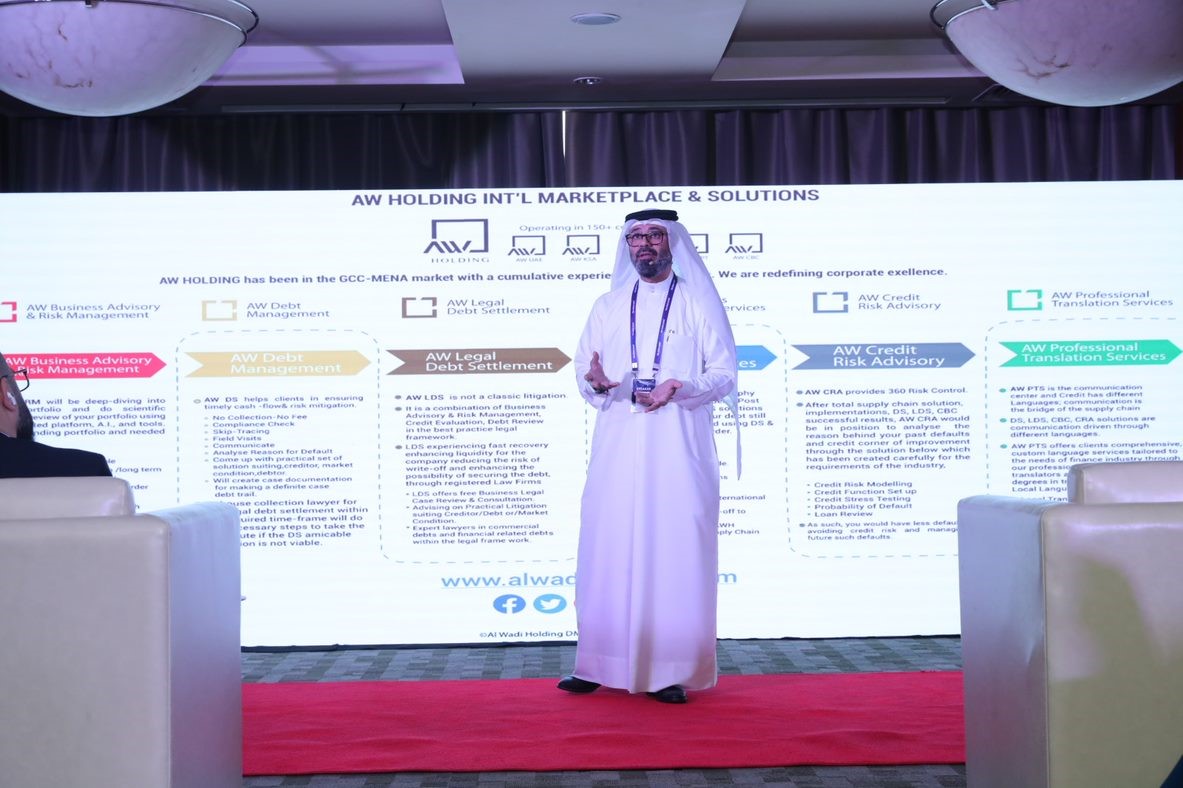 We are honored to have been a technology partner for the debt collection summit event. It was a great opportunity to showcase our innovative solutions and to connect with industry leaders and experts. We appreciate the valuable insights and feedback we received from the participants and the organizers. We look forward to collaborating with you again in the future and to contributing to the success of the debt collection industry.